CURATION

SHE WAS ASKING FOR IT: GETTING DRESSED AFTER SEXUAL ASSAULT
Concepted, wrote, produced and curated the show She Was Asking For It.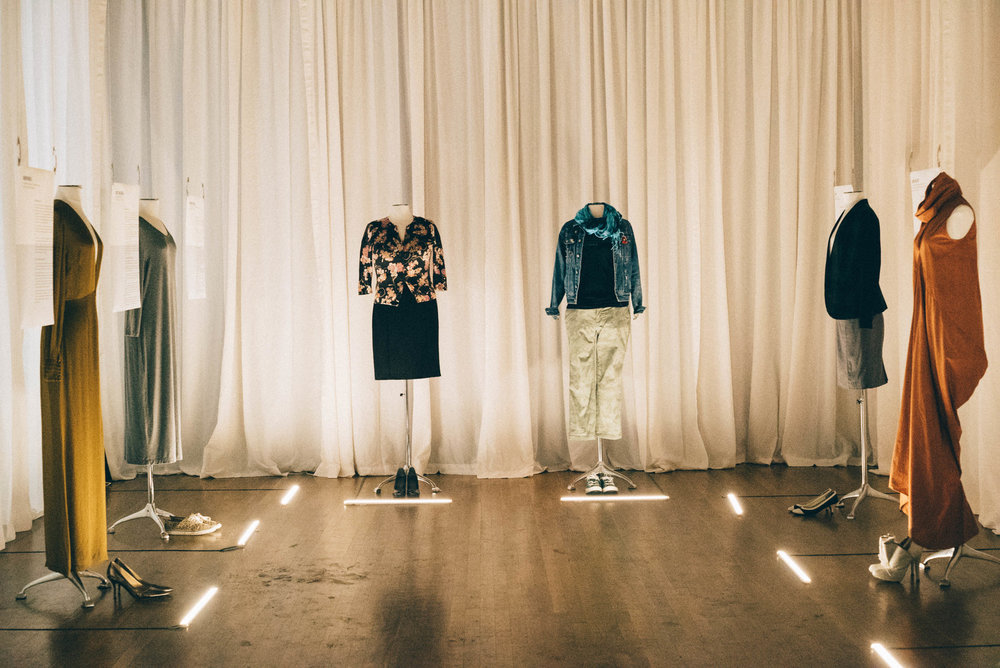 She Was Asking For It

was an exhibition that considered how women who've experienced sexual assault display their identity through clothing.

On display were outfits from the closets of six New York City survivors. Viewers could observe the diversity of each survivor's approach to sharing their identity and personal style while eschewing vulnerability. This exhibition directed the attention of the viewer to think of life after assault, about each day, when these women woke up and decided what to wear. This exhibition was on view at Judson Memorial Church in downtown New York City. Graphic design by

Erin Fosbenner

.





SENTIMENTAL VALUE
Assisted writer and curator Emiliy Spivack for her show Sentimental Value.






Sentimental Value explored the relationship of story telling, garments, personal history and the internet. The exhibition was on view at the Philadelphia Art Alliance, with 23 garments and their original eBay descriptions.






MOVING MESHES
Worked with artist Maria Blaisse as a Parsons The New School for Design curatorial fellow.


Moving Meshes featured five delicate bamboo pieces which explored movement found in natural materials. It was on display at the Domaine de Boisbuchets in Lessac, France.